Flawless Visualize in Real-Time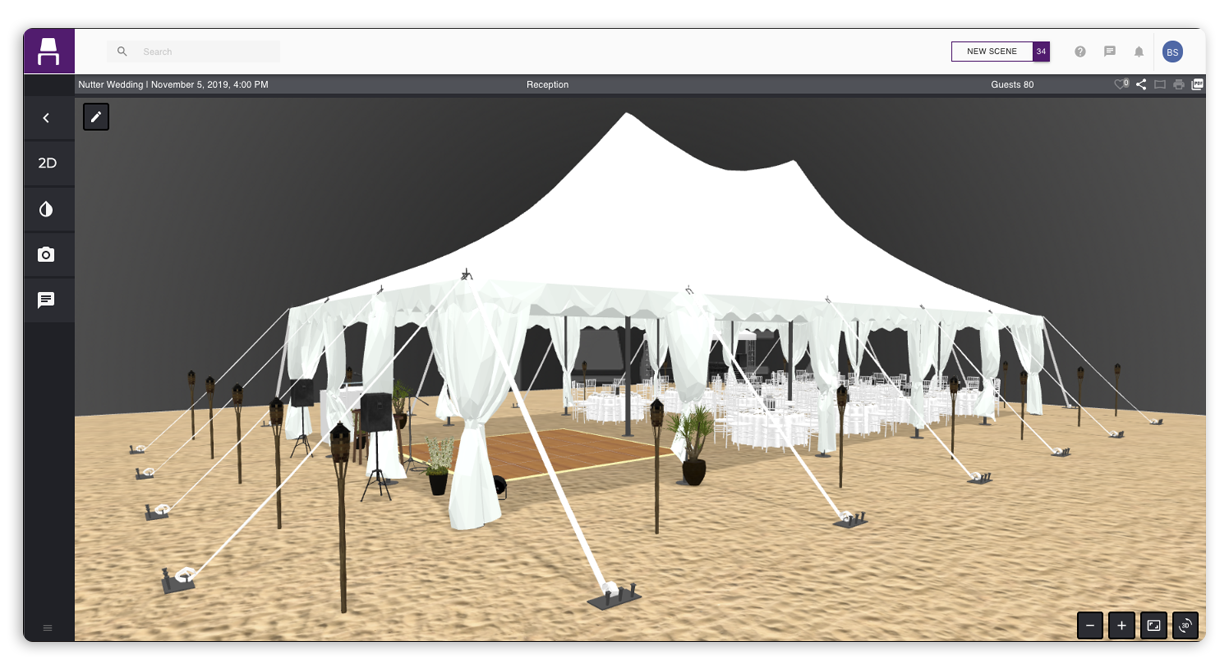 There is no scene too complex to create with Placez. From beautiful outdoor receptions to complex indoor diagrams Placez has a solution for them all. Every item can be manipulated and repositioned in both 2D as well as 3D, so you're able to create the perfect scene from every angle.
No matter the size of the object, Placez loads it into your scenes in just seconds, from event tents to industrial machinery, Placez can help you show off your latest and greatest and close any deal.
Always pick the right object with our model viewer. Most of our team spent years working in the field and we know how hard it can be to pick just the right piece of furniture to get your client's needs spot on. Now, the power of 3D lets you make the perfect choice every time.
Review your objects from every angle, explore them in Augmented Reality and bring them to life in any of your scenes with just a few clicks. Creating perfect diagrams has never been easier or more fun!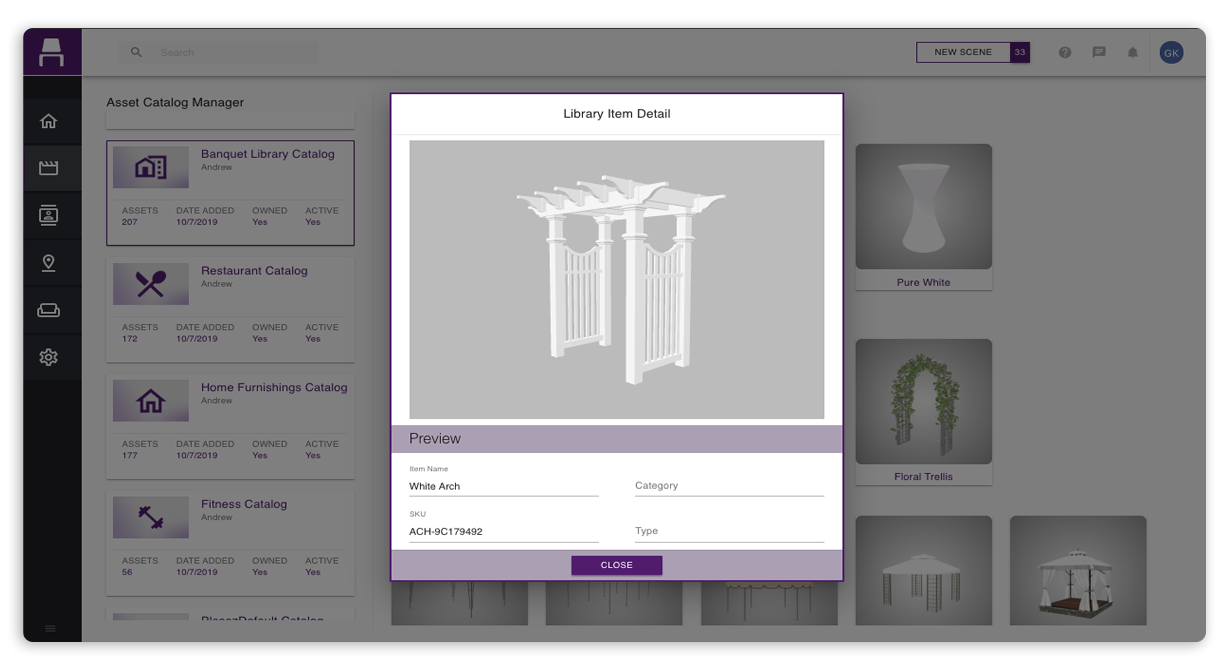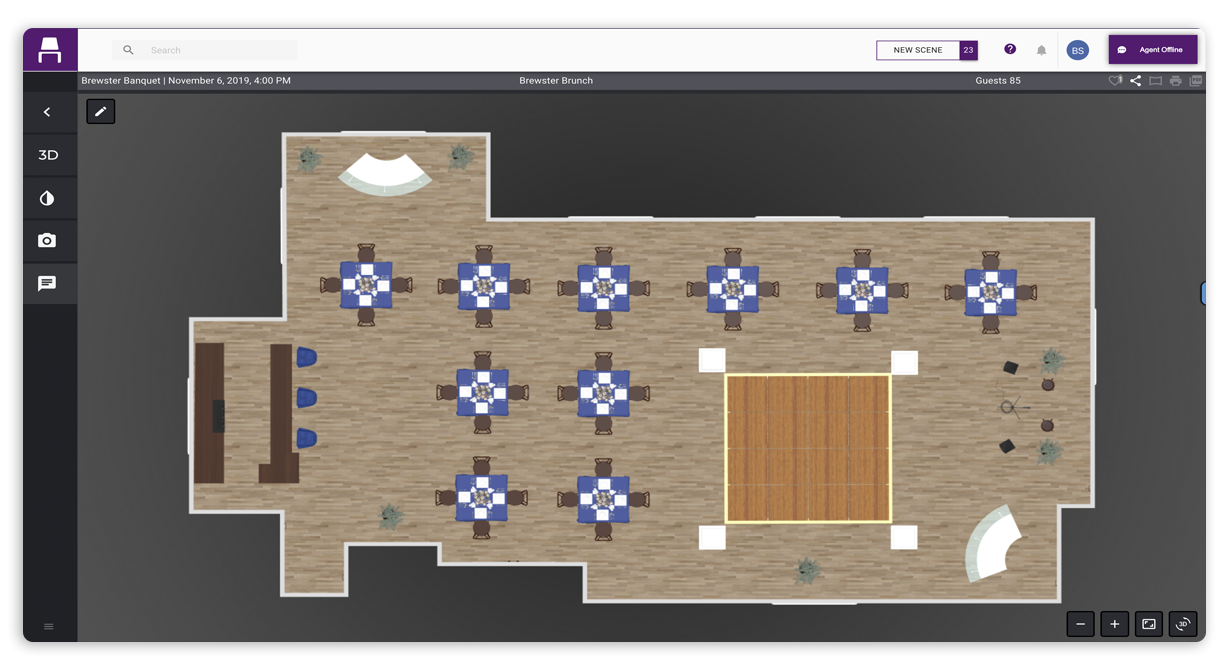 Want to go old school? No problem with Placez you can switch to a familiar 2D mode with the tap of a button. All of our amazing functionality is still available; batch editing, table wizards, and drag and drop functionality make designing a blast regardless of your view.
Looking to stay environmentally friendly as well? Switch over to sketch mode to have your diagrams print out in black and white and save a little ink.

Ready to Start

Designing

?
If you're ready to start creating diagrams that impress even the most unimaginative client, then provide your information below and one of our account executives will be in touch.