Organized Client Detail Information

Real-Time Average Guest Data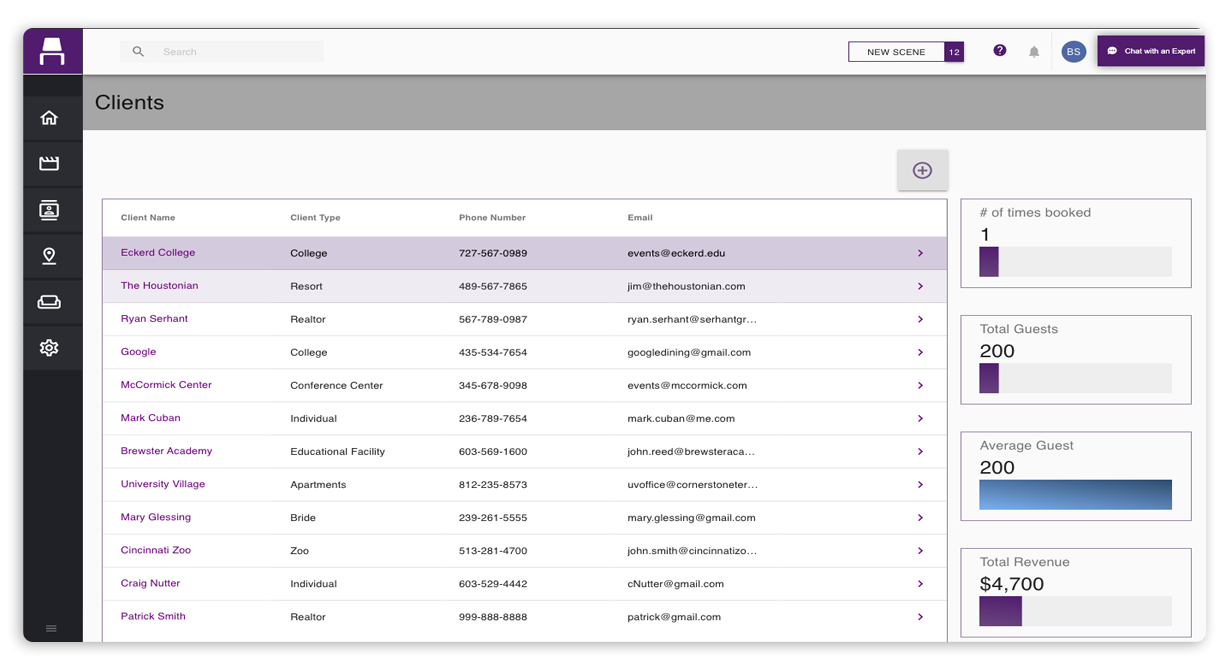 Placez's "Clients" screen gives you quick insights into any of your customers. Get information about how much money they've spent with you, how many times they've worked with you in the past, and how large their proposals typically are.
These details help provide insight so you can make informed decisions when conflicts arise or when deciding on who is going to get the next discount or promotion. Focus on the fun tasks while Placez handles the rest.
Diving deeper into Client Details allows you to edit pertinent information such as address and contact information as well as providing a notes field for you to keep relevant information at hand.
Easily access past scenes to recall information, clone diagrams or reference a previous design. Forget searching the filing cabinet, we've taken the guess work out of almost everything.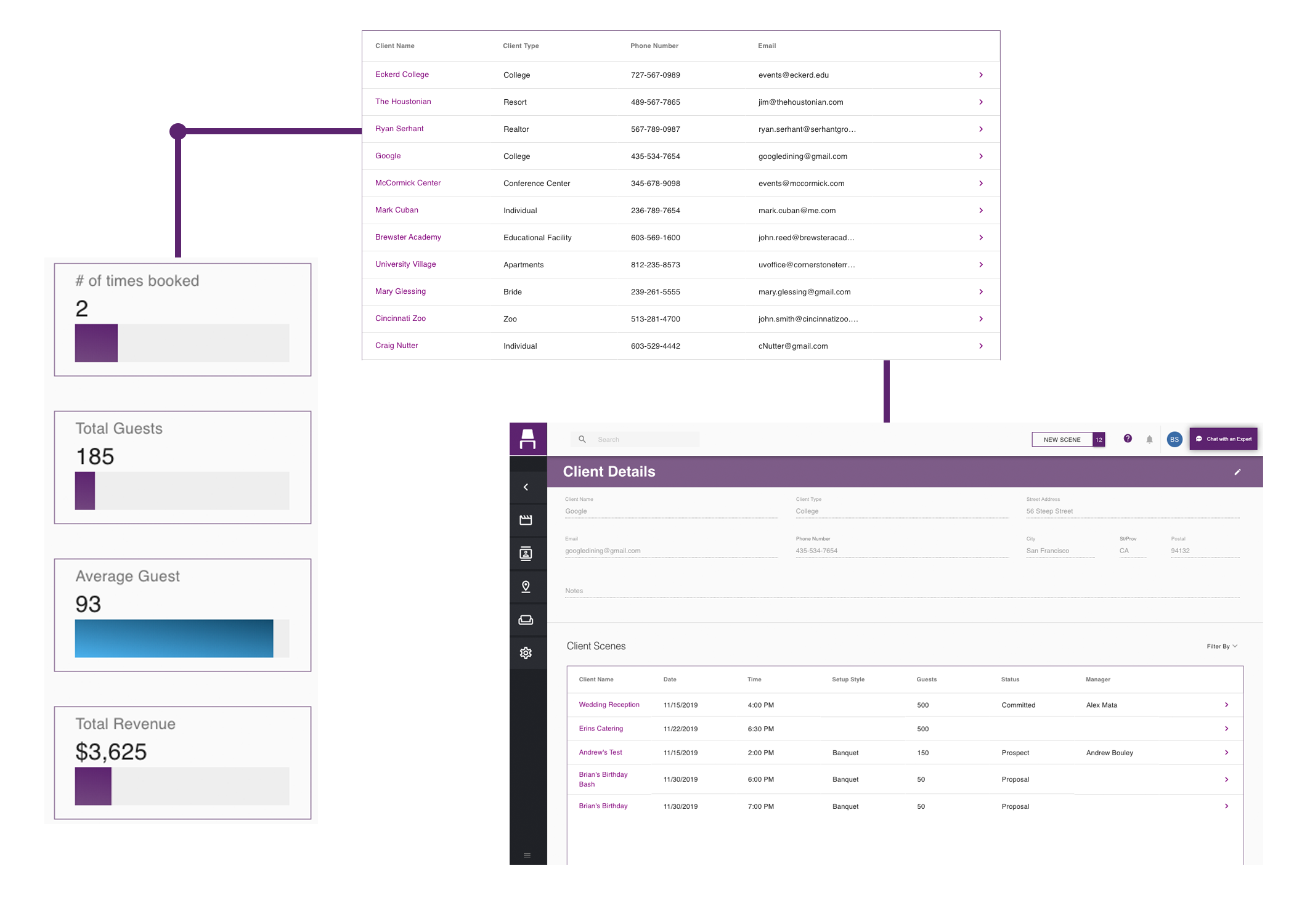 Choosing or adding a new client is a breeze when creating scenes. Either select from any of your past clients with intelligent search functionality or create a new client on the fly.
Once your client is locked in; set a status, scene manager and revenue details to complete the process. In just a few clicks have all of your basic CRM concepts handled.
If you're a Caterease user, have all of this information pull in automatically using our handy integration.

Start

Creating

Clients Today
If you're ready to start managing your clients and their diagramming needs with Placez, enter your information below to have one of our account executives get in touch.