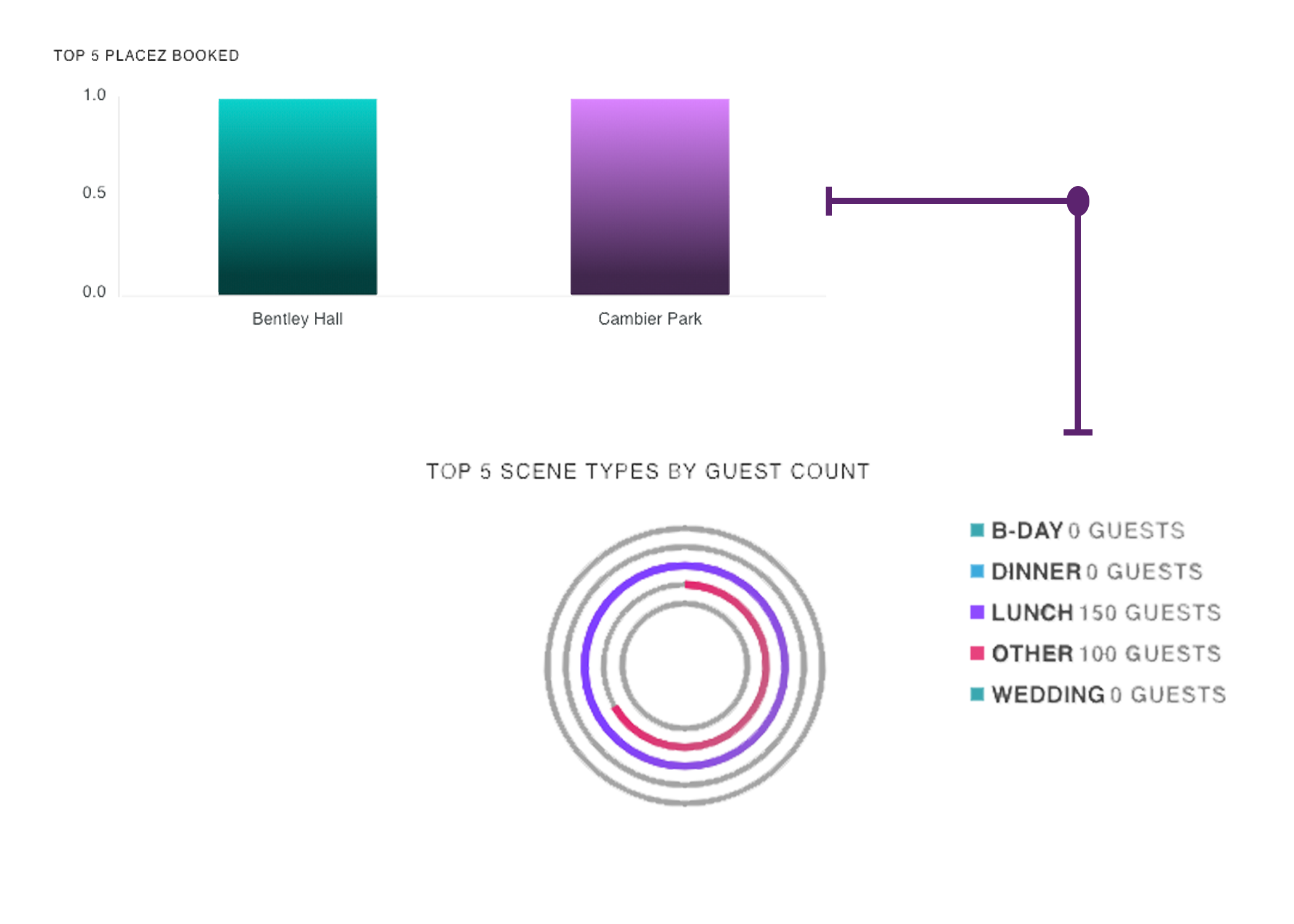 From the moment you log into Placez each day your get actionable insights about what has happened with your business as well as what is on the horizon. From which locations or diagrams are being used the most, to the number of guests the are attending your events or the number of clients you're giving presentations to, it's all available in an instant.
Our easy to use configuration tools allow you to name and provide statistics on the numbers that matter the most to you, it's your business after all.
The home screen in Placez is truly a home base. This is where all of your most pertinent reports will be available. Easy to read bar graphs and circle charts show business data in an instant.
If security is a concern, use our user security settings to lock down access to financial details and protect the integrity of your business.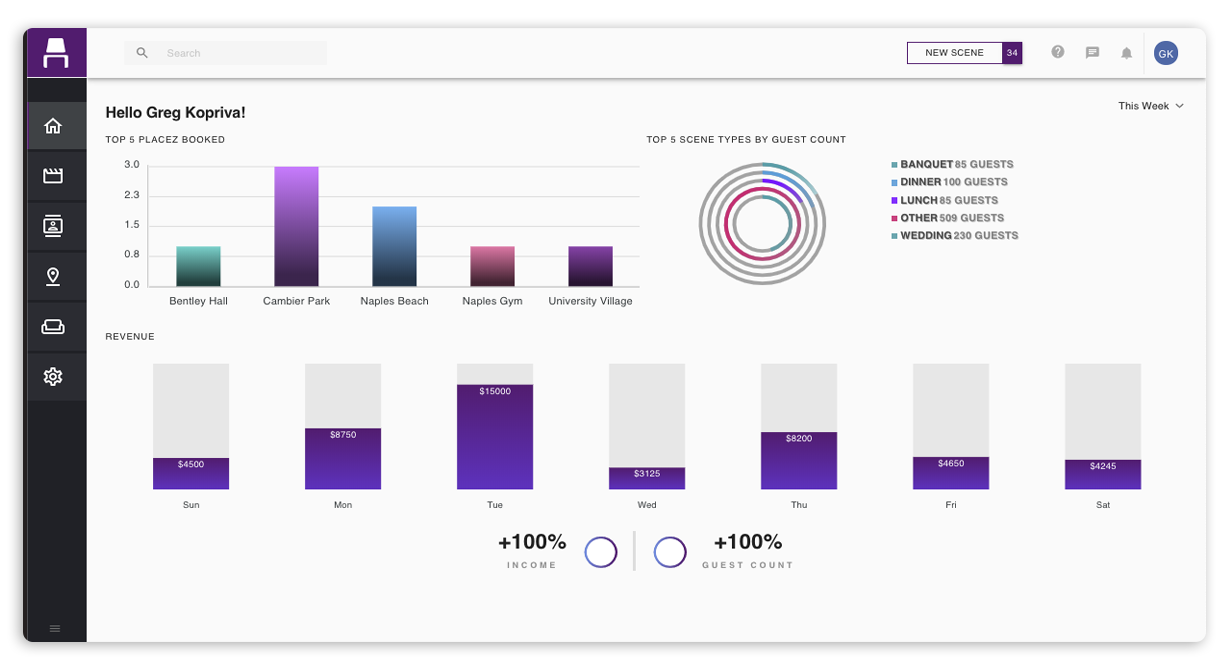 Experience
Placez
Tired of asking co-workers for details over and over again? Give Placez a spin and see just how great the view is from the top. Just fill out the form below and one of our account executives will be in touch!