Quickly and easily create beautiful, detailed 2D diagrams using your custom space and our comprehensive library of objects.  Choose from a wide variety of banquet furniture, A/V equipment, tents, plants and other assets – and use wizard tools to choose linen colors, select chair styles, place multiple objects in batch and more.  Share layouts with your customers through direct links allowing them to view, "like", comment, assign seating and even share with others – or instantly generate a pull sheet for your staff listing all necessary inventory and a full-color rendering of the layout.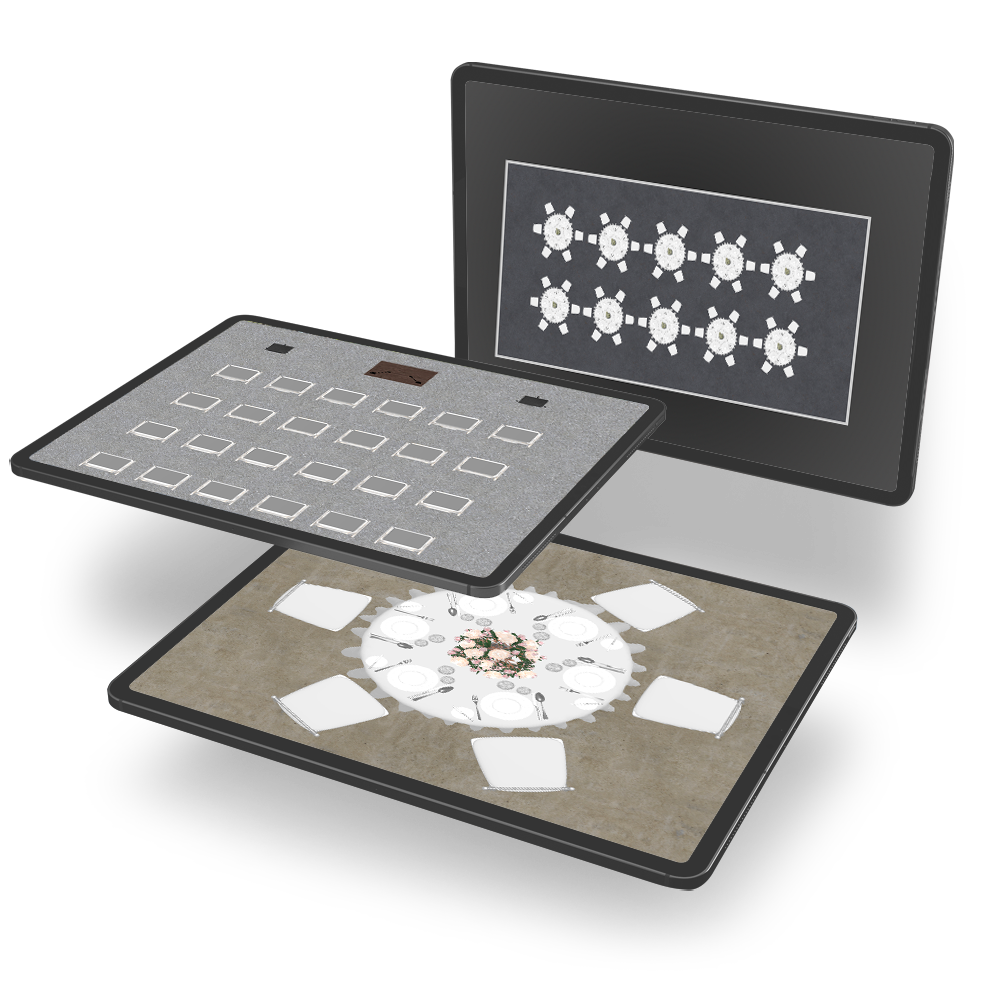 Want to see Placez in action?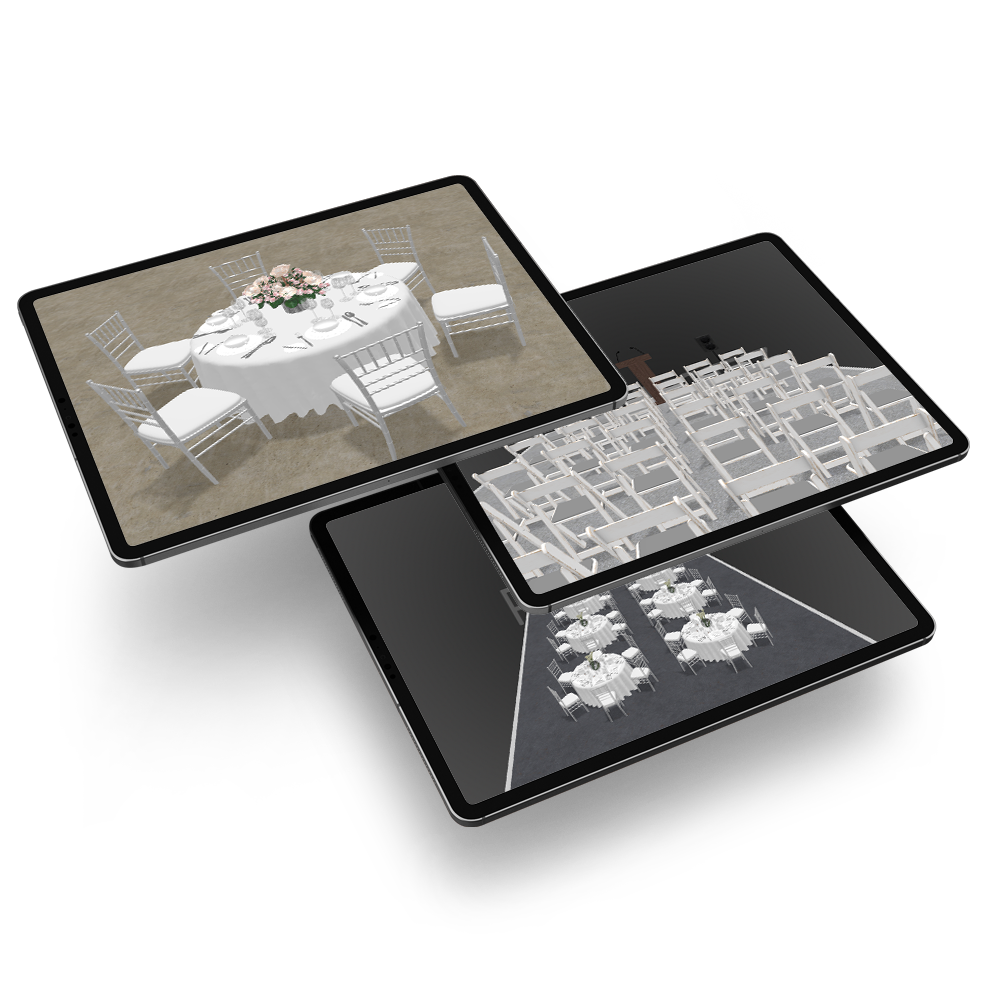 Go beyond basic 2D diagramming by creating detailed, editable 3D renderings complete with optional custom objects.  Personalize event spaces with custom wall colors – and place representative doors, windows, artwork and other fixtures appropriately to provide a more realistic depiction of how the arrangement will look in your actual space.  Share your full-color 3D layout with staff or guests in your own branded portal, and even optionally integrate directly with your Caterease or Cover event planning program.
The Future of Event Design has Arrived
Step into the future, build your revenue and bring your business to the next level. It's easier than ever to get started.
Design the ultimate presentation for your guest, using custom 360 Photosphere images to create a perfect, lifelike vision of your space. Take images from any vantage points and then place your entire layout in its "real life" environment to give your customer a perfect indication of the event.  Even share individual objects (chairs, floral arrangements, etc.) or even entire layouts in Augmented Reality, allowing your guests to interact with them in real time through any tablet or mobile device – no setup required!