Event Diagramming has never been easier. Our fully featured banquet libraries, guest management functionality, and interactive 3D & AR allow you to ramp up your sales process while simplifying your event managers day at the same time. We know, it's awesome.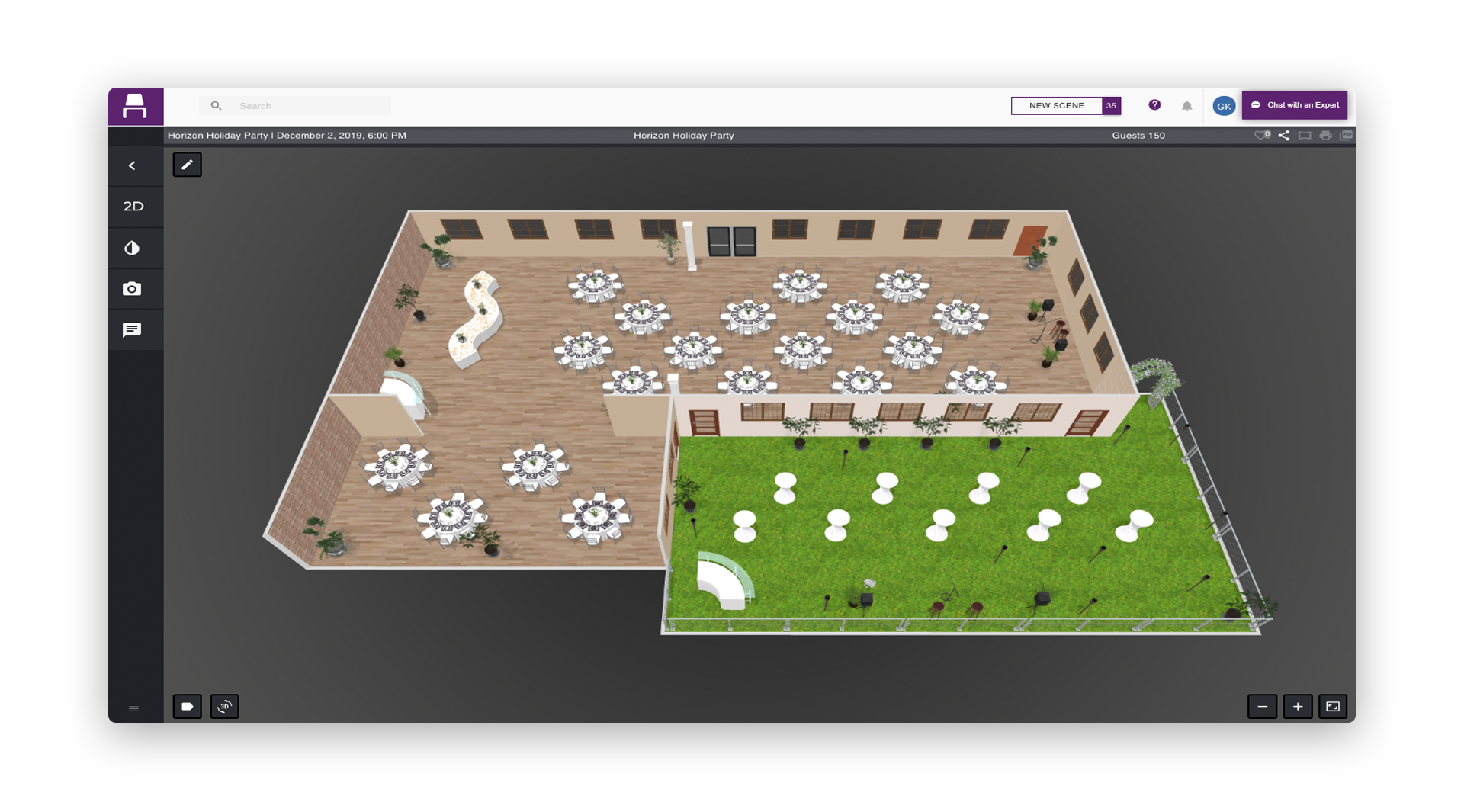 The Next Level of Event Design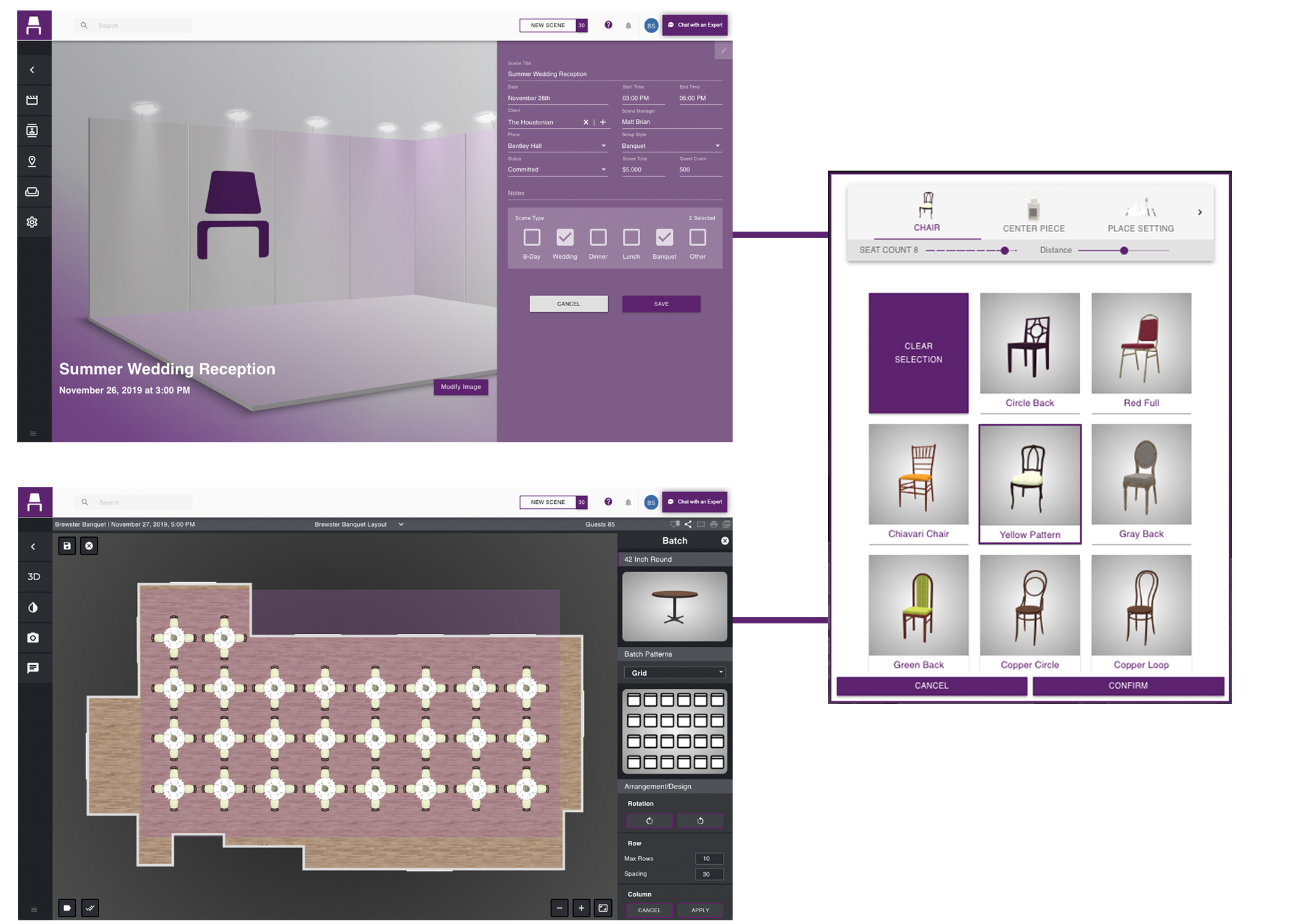 Getting from a blank slate to a fully designed can happen in a matter of minutes. Placez features amazing quality of life features such as batch editing, and table wizards to let you create a perfect scene in an instant.
Change chairs, linen colors, centerpieces, place settings and more to make sure your events are just how you imagined them, every time.
3D diagrams allow you to walk a bride down an aisle from virtually anywhere, dashboards give you instant insight into your business and scene overviews give you an idea of what's to come. Placez is all about giving you the tools you need to be successful.
Placez is full of state of the art technology to help you stay ahead of the competition and blow the socks of your customers. Consider us your partner in growth, we're ready for the challenge, are you?
The Future of Event Design has Arrived
Placez is the next generation of diagramming and floor planning software. Step into the future, build your revenue and bring your business to the next level. It's easier than ever to get started.
View In 3D
See our 3D models in action by clicking a model below.