Gym equipment is heavy, why move it more than once? With Placez, heave lifting is a thing of the past. Plan out any gym; large or small. Wether you're working with a corporate office or a personal trainer, we've got your back.
The Placez Fitness Advantage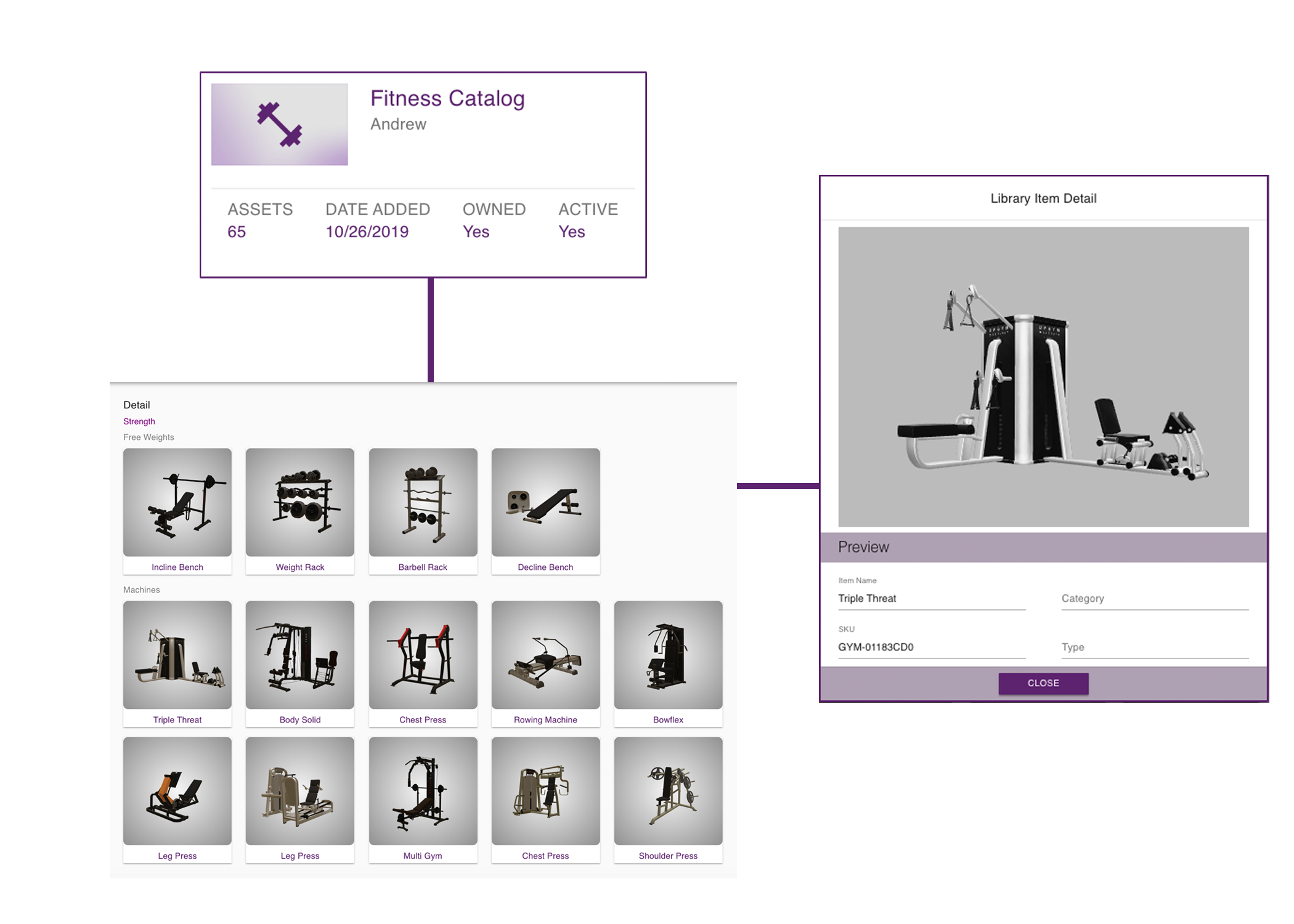 With the Placez fitness library and integrated model viewer you have full access to your equipment from virtually anywhere. All you need is a web browser and you can have your equipment in full breathtaking 3D and Augmented Reality. Wether you are using our default fitness equipment or one of your own custom models, you'll be sure to impress even the toughest of clients.
Designing The Perfect Space
Creating the perfect gym can be done in a matter of minutes. Aside from having the latest and greatest in fitness equipment, Placez has libraries fully stocked with benches, fans, massage tables, decorations and more. Everything you need to design the perfect space is available from the moment you sign-in. Best in class fitness solutions require best in class software.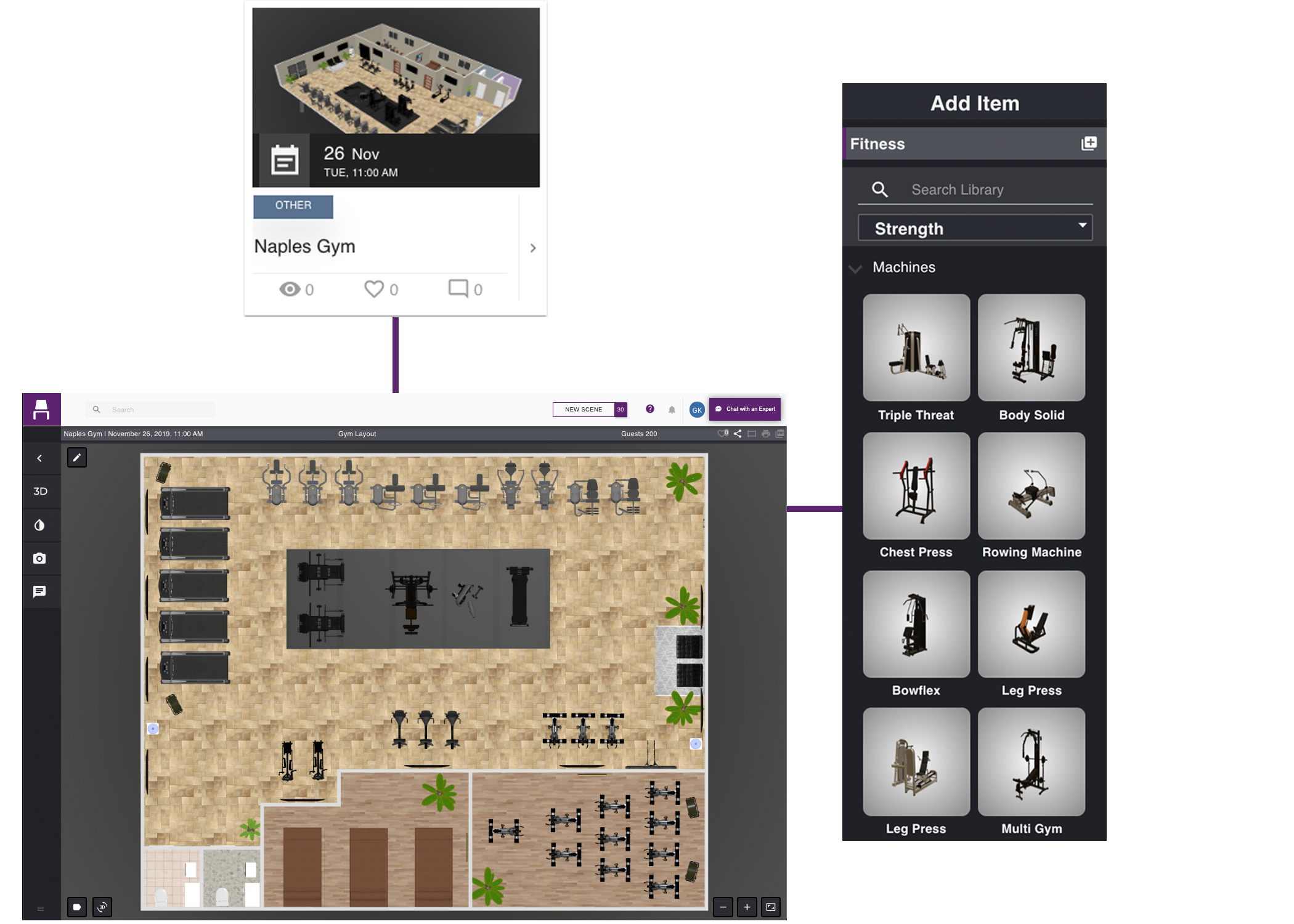 The Future of Fitness has Arrived
Placez is the next generation of diagramming and floor planning software. Step into the future, 5x your revenue and bring your business to the next level. It's easier than ever to get started.
Explore 3D
See how you can bring 3D to your own site to maximize your marketing potential.