Restaurants have a lot of moving parts, from server and guests to all of the tables and tableware. Although we may not be able to help with the people we can certainly help you plan out any space for any event in just a matter of moments.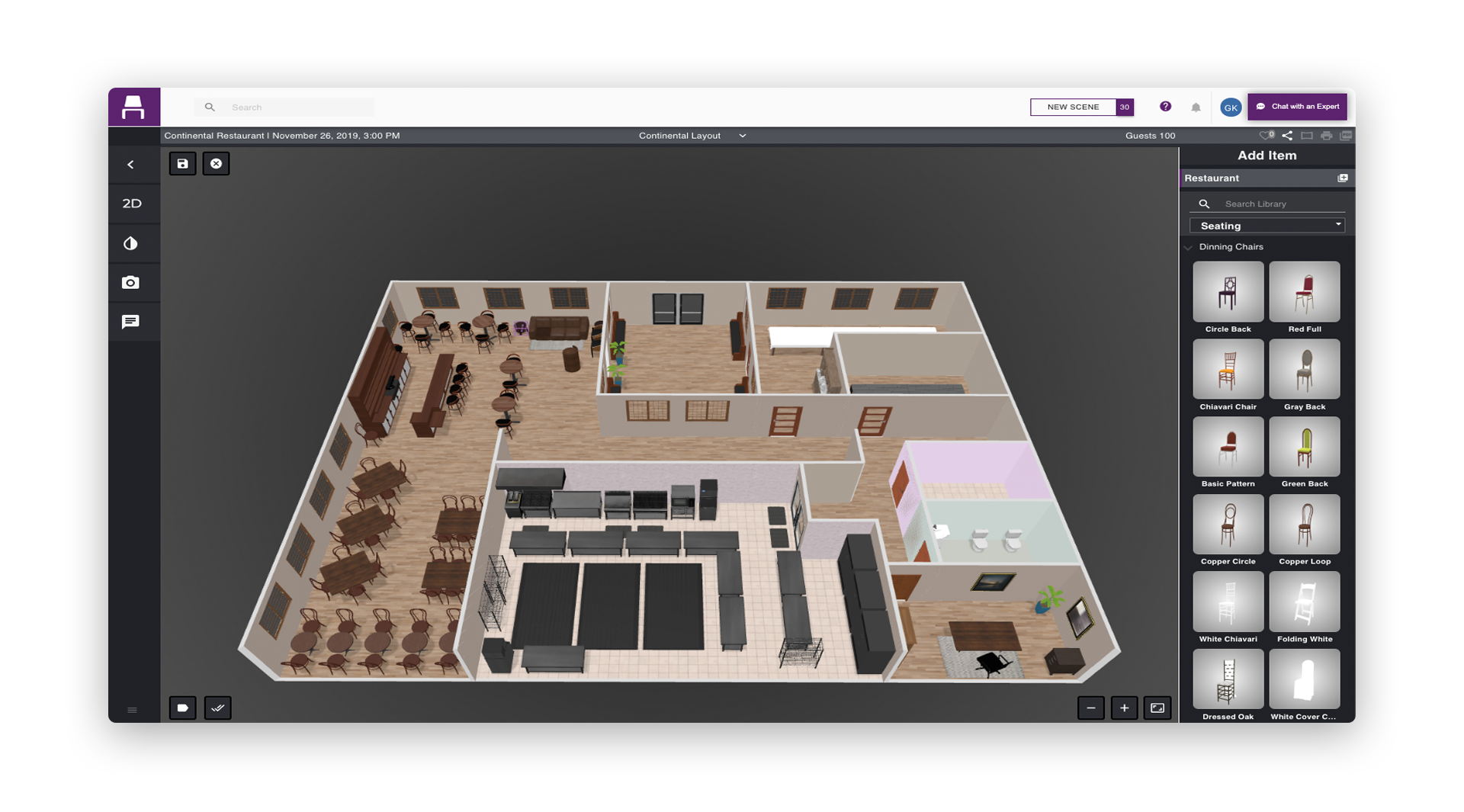 Restaurants. Reconfigured.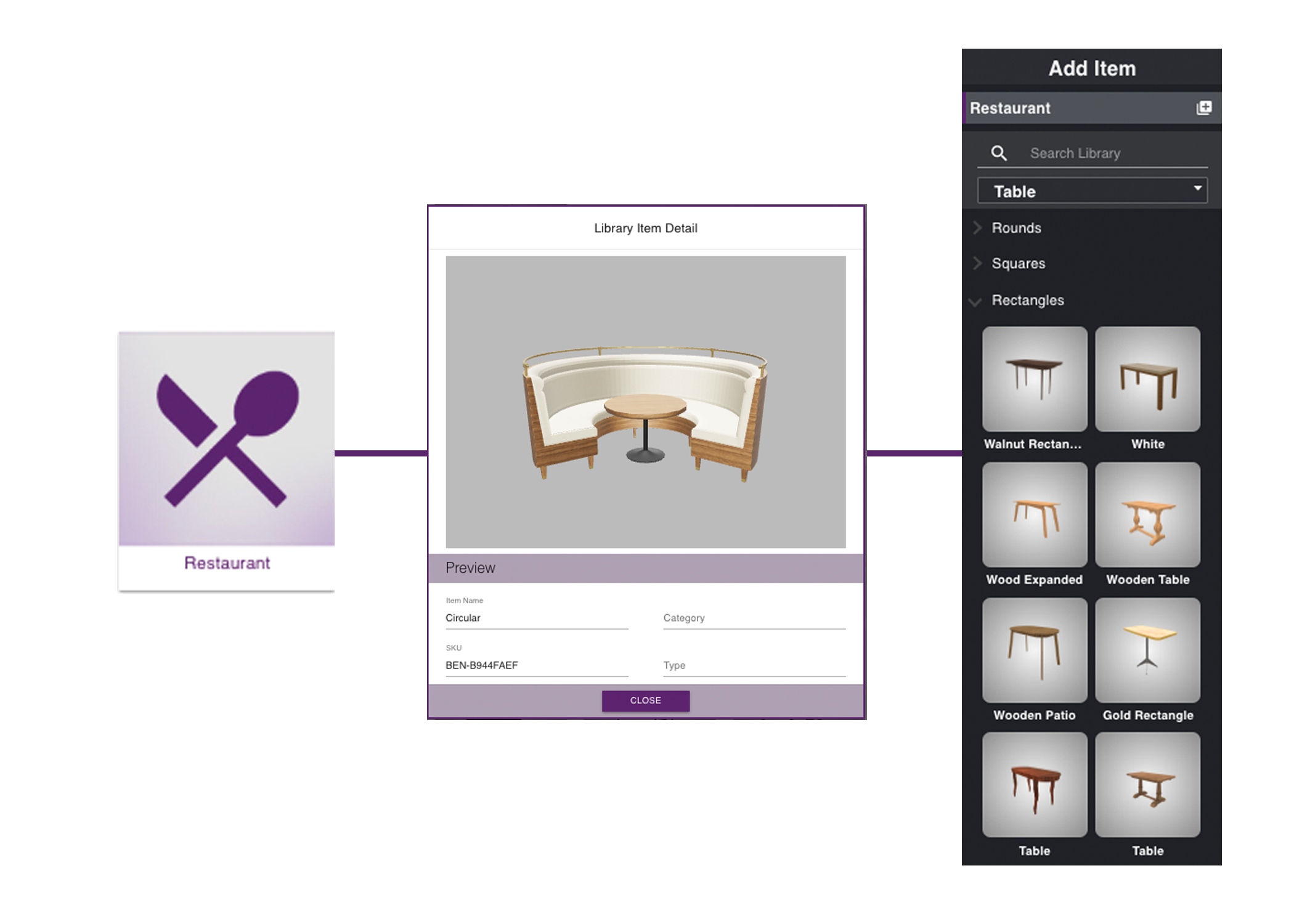 Menus change and unfortunately sometimes the restaurant does too. Wether your completing a remodel or building and an all new concept with Placez you can make sure all your designs are exactly what your imagining.
Our fully stocked restaurant libraries give you access to a suite of both front of house furniture as well as popular kitchen equipment.
Selling your private dining space can be a challenge, especially in the middle of your dinner rush. Let Placez handle the heavy lifting, full 3d walkthroughs of your event space can give any guest the perfect image of your space.
Wether you're completing a sales presentation or simply presenting a concept to the board Placez lets you visualize any space, anywhere.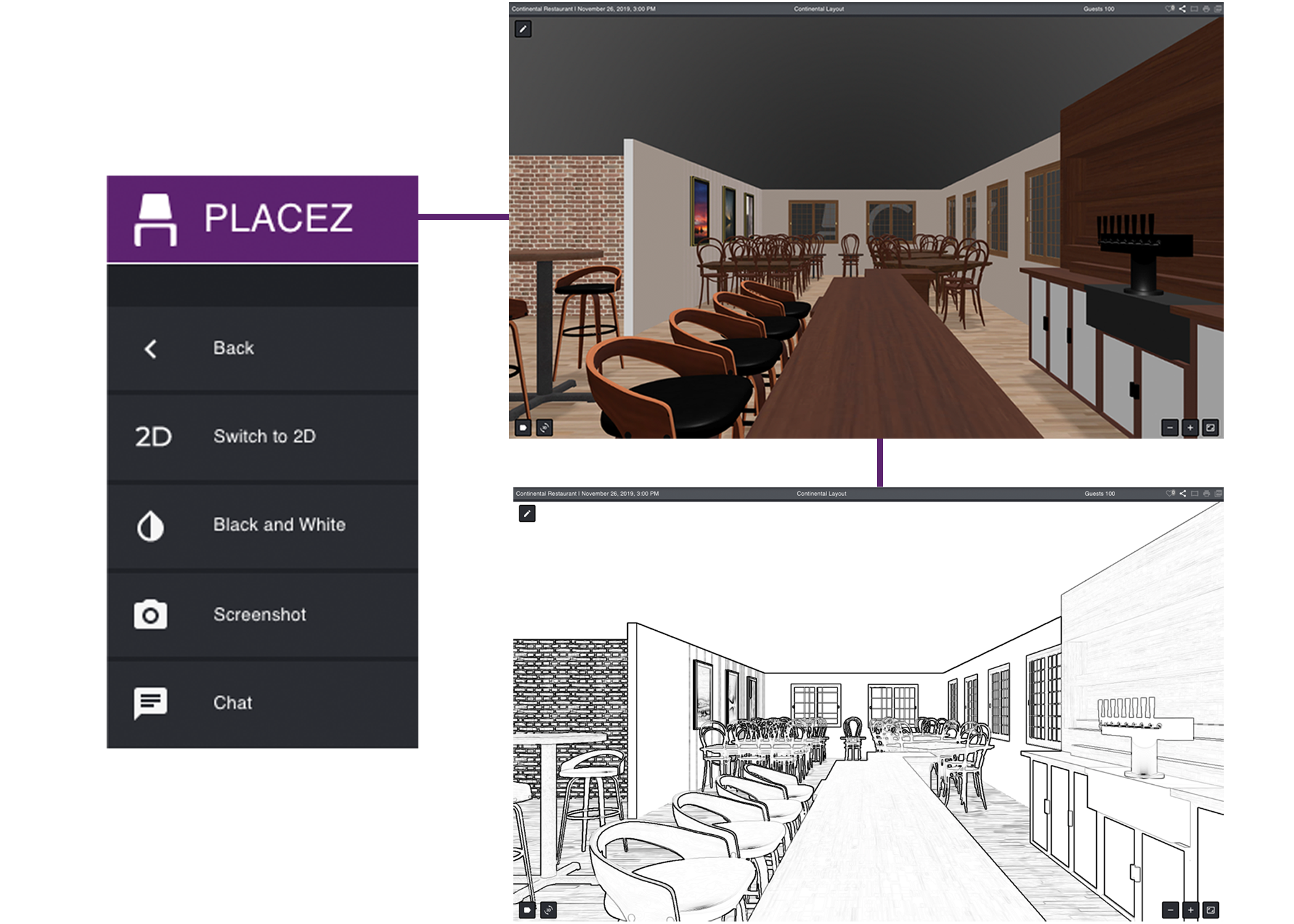 The Future of Restaurants has Arrived
Placez is the next generation of diagramming and floor planning software. Step into the future, build your revenue and bring your business to the next level. It's easier than ever to get started.
View In 3D
See our 3D models in action by clicking a model below.