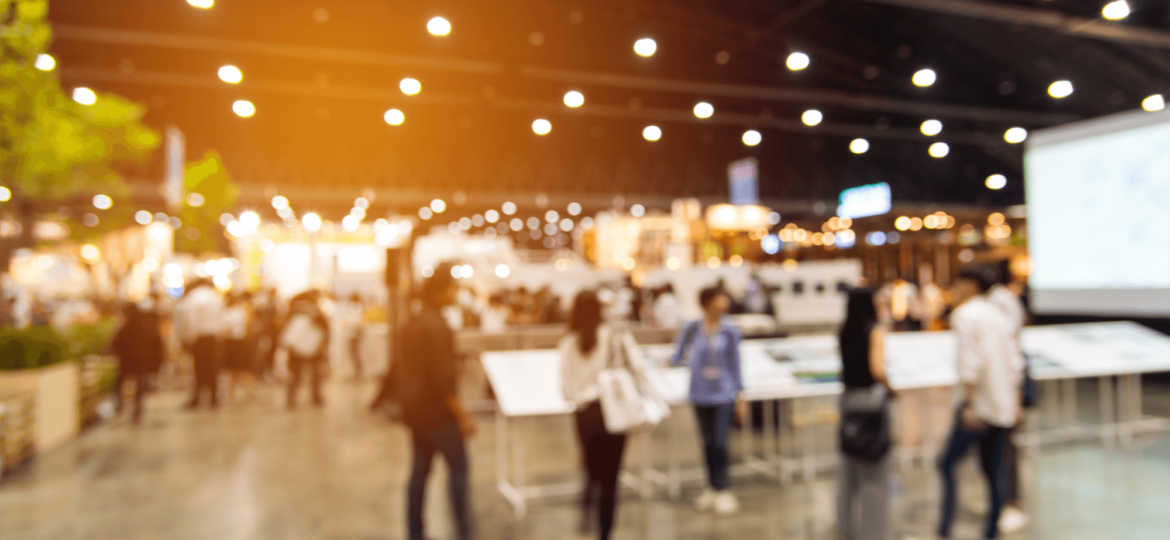 The new normal for events after the coronavirus peak will be a challenging one. There are specific conditions that need to materialize before events can happen. For those looking to go ahead with their live events programs, a new set of skills and new ways to prepare for these events will be necessary to vital to run a successful event.
The role of technology
Events have already been using an increasing amount of technology to enhance their events and digital marketing to promote events. At the same time, social media enabled people to follow events remotely while they were actually happening.
Since COVID-19 has shut down most aspects of the outlives, events have moved to online virtual events for the time being, and although they have been successful, this is not going to be a common occurrence. Events are tactile and offer opportunities that simply can't be reproduced electronically, even in the most realistic VR world. People crave human interaction, and networking in person is more effective, so events will eventually need to be in person again.
When they get back in person, there will be fewer attendants to maintain a manageable social distance from everyone. Allowing some people to attend it virtually while others attend it in person, allowing all those who do what to visit to be able to participate in one way or another. Using technology as enhancements and add value to live events even if there are not as many people as there used to be there.
Insurance
Insurance for events large and small will become a must-have in order to protect themselves and the event patrons from anything that may happen. The cost of insurance for events will skyrocket as all numerous companies will be taking steps to protect themselves, but it is a vital thing to have.
Keep in mind, and insurance markets have restricted coverage for pandemic diseases, including coronavirus. It is always essential to check what you have and understand the protections you may have for these exposures.
It is essential to get insurance for coverage for cancellation or further postponement, coverage for attendees that may contract the virus at the event, coverage for staff that may contract the virus at the event, and exposure of spread to vulnerable individuals. Having everything covered in case anything happens gives the event planner a sense of security so they can focus more on the actual event.
Health and Safety
Creating clear guidelines that your attendees must follow at your event may be considered strict. It also provides extra protection for everyone attending your event and reassures those who are planning to do so.
Undoubtedly, one of the most challenging items for event professionals to face will be enforcing social distancing. For the event industry which thrives on the aspect of human connection, it will be a headache that will stress even the most creative minds on how to combat this. Way to combat this is only to allow a certain number of people within the venue, so it is easy to separate 6 feet when needed and not crowded.
Another element that may be a requirement for events of all sizes will be thermal scanning. Required thermal scanning will be a condition for everyone attending the event, so no one who has a high temperature can enter the venue. Regardless of the effectiveness of thermal scanning, this will be perceived as an expected layer of security. For those willing to attend, and this is a must-have
Continually reminding people when they enter to frequently wash your hands, sanitize, maintain social distance if possible, cover your mouth when you cough or sneeze is the best way to ensure the health and safety of everyone at the venue.