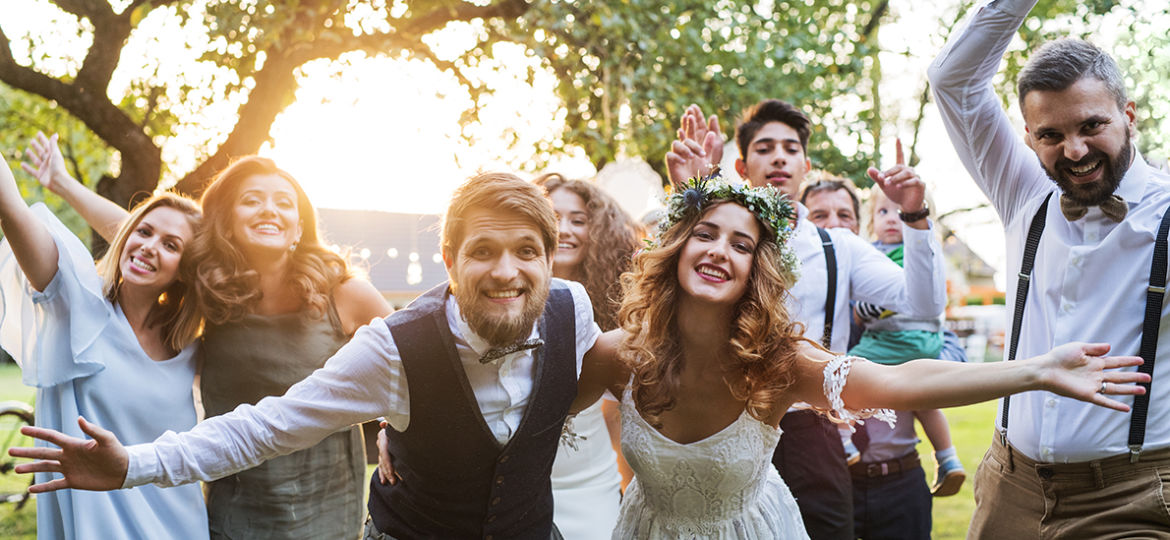 The summer season is quickly approaching. It's more important then ever that the event industry prepare itself beforehand. People love creating memories and attending outdoor events during the summer months. Why not? The weather is usually at its prime, and getting too much fresh air is never a bad thing.
Checkout our tips on how to manage outdoor events this summer below.
1. Choose the Right Outdoor Venue
You don't want to choose an outdoor venue that is too small, doesn't have the right amenities, or too far away for your event guests to drive too. Additionally, you will want to consider things like the terrain, power sources, and proximity to indoor facilities which you wouldn't necessarily have to consider if you were hosting just an indoor event.
2. Keep Your Budget In Line
Outdoor events costs can get out of hand quickly. It's easy to think of an outdoor event as an opportunity to max out your guest list. Why not? Outdoor venues are usually larger than indoor ones. Food and beverage are usually the heart and soul behind an event besides the entertainment. Your food and beverage volume needs to be in relation to your guest list volume. Food and beverage costs are now up to 20 percent of overall event budgets. They are probably more than that when event managers are in the summer months. Think about it. The weather is usually hot, and people are wanting to consume more to keep cool.
3. Have the Right Permits/Ordinances
Outdoor events require a greater volume of permits than indoor events. They will vary by state and even city. You will want to do your research as soon as you know you're planning an event. Some permits can take an extremely long time, and if you wait it could jeopardize an event. Additionally, you don't want to start the event and have local law enforcement shut you down because you don't have all your permits. That could be extremely damaging to your reputation as a business.
4. Have Superior Food
There are some food items that just don't work outside or with different weather conditions. Backyard BBQ items are always a favorite when it comes to outdoor events. Menu items like hot dogs and hamburgers are easy to cook and they can handle sitting out for a while in any types of weather. If you are considering having cold treats as a refresher, make sure you have something cool they can be stored in or be prepared to give them out for consumption right away.
5. Keep it Clean
Keeping it clean should be one of the primary goals for pulling off a successful outdoor event. Bathrooms can be a huge problem and is one thing that many event managers overlook. They just expect the venue to take care of it and that's that. That is not the case, this is your event and if your event is large or your event is over a long period of time, large bathroom turnover creates nasty build up over time. Get a designated staff member or you make it a priority to check and clean the bathroom situation every few hours. Food and garbage disposal can be your next biggest hurdle when it comes to outdoor events. If people don't have waste receptacles close to them, they become litterbugs. It's sad but it's the truth. Ensure your event has trash bins at every high traffic area at your event.
6. Power/Lighting
Power and Lighting can get extremely complicated when it comes to outdoor events. First, you will need to consider what the primary power source will be. Then you will need to consider what items will require power to pull off a successful production. This is where the lighting comes in. Your lighting will require the most power especially if your event runs into the evening hours. Next, you will need to consider going as cordless as possible because it can create a safety hazard. With any cords, you do use, make sure they are centralized and out of the way as much as possible.
7. Plan for The Weather
Weather can ruin an outdoor event if there is no backup plan in place. People don't want to huddle up against each other under one awning if an event has an unexpected rainstorm. They would rather give up on the event, head to their cars, and go home. If you have specific areas that are comfortable for people if there is an unexpected rainstorm or the heat outside gets a little unbearable.
Conclusion
Outdoor events are perfect for maximizing business during the summer season. Let your guests enjoy the scenery and don't over-complicate your processes. If anything, remember that you need to follow different procedures than you would for an indoor event to be successful.
Join the AR Revolution By Signing Up For Placez!