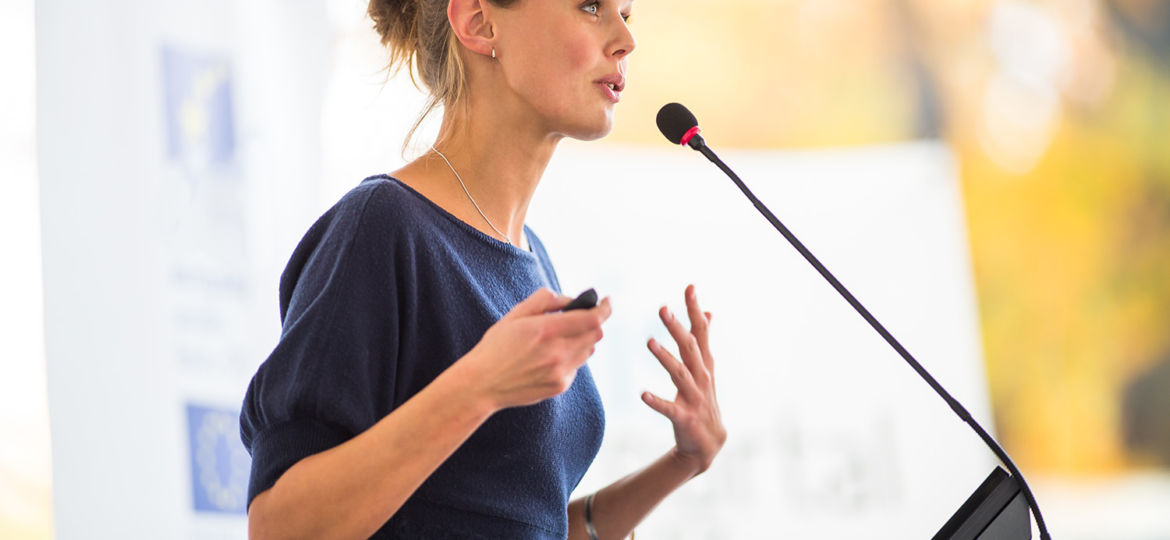 When planning an event, there's a LOT to keep in mind. One of the essential factors to consider is who to choose as the keynote speaker. The keynote speaker you want to facilitate this event will assuredly leave a lasting impression on your guests. Therefore, you must know what you're looking for when digging through candidates to find the person for the job. Below are some useful rules of thumb that'll give you the edge to make the right decision.
1) Watch Them in Action
An experienced resume can be impressive. However, you won't know if a speaker is right for your event if you haven't seen them in person. A potential speaker's style and mannerisms may not align perfectly with your event. For example, A raunchy joke from a funny keynote speaker probably won't fit the tone of your breast cancer survivor event.
2) Search for Reviews
Audience reviews for a speaker can give you a better perspective on a speaker. The reason is that you get first-hand accounts of how the speaker makes the audience feel – was it engaging to listen? Did it feel natural and honest? Was it like a conversation or a lecture? The audience intuitively picks up on these factors, making reviews an essential tool for choosing the right keynote speaker.
3) Find Their Expertise
It's crucial you find the strengths of your speaker before your event. You might discover a great potential speaker who's had great reviews and references. However, the only catch is, they have never worked an event with your particular event theme. On the surface, this doesn't seem to be a glaring issue. Unfortunately, that small factor might play a large part in how your speaker performs. You'd be better off with an alternative speaker with a less impressive resume if they have experience in speaking on your particular topic.
4) Compare Speakers in a List
The last rule of thumb is placing all potential speakers in a list for comparison. It will give you the edge on quickly and accurately making an informed decision on who to represent your event as the keynote speaker.
If you've followed these easy rules of thumb, you're sure to make the right decision on who to hire as your event speaker for your next event.
Join the AR Revolution By Signing Up For Placez!